Ways to Reduce Carbon Pawprints
Happy Earth Day everyone! Here at Muttropolis we strive to have a pulse on what's innovative, and eco-friendly pet products are just that! Organic dog toys, collars and leashes, biodegradable poop bags, and eco-friendly pet beds, are just a few of the many planet friendly pet products we are proud to carry. In celebration of Earth Day, we'd like to take it a step further and share some of our favorite eco-friendly pet practices. It's our hope that you and your pets will join us in reducing carbon pawprints by adopting some of these practices, not only on Earth Day, but everyday!
Get rid of pet junk food. Since nutrition is essential for optimum pet health, it's important to look for natural and organic pet food and treats, free of artificial and genetically engineered ingredients and additives. Look for meat sources that are raised in sustainable, humane conditions. Many pet food brands include reconstituted animal by-products, essentially low-grade wastes that humans wouldn't touch, let alone eat. At Muttropolis, we carry a large variety of safe, All Natural Dog Food, All Natural Dog Treats, Natural Dog Supplements, and a small assortment of All Natural Cat Food and Treats as well.
Pick up poop the biodegradable way.
Use biodegradable bags to pick up your pet's poop so that it doesn't live in a plastic bag at the bottom of a landfill, lasting for hundreds of years to come. We carry eco-friendly poop pick-up bags, some more so than others, with White Compostable Pick-up Bags at the top of the environmentally friendly list. They are made from 100% renewable resources, protecting the environment by degrading in as little as 40 days.
Spoil your pet with sustainable products. Saving the planet can be fun for your pets too! Choose products that are made from recycled materials or sustainable fibers. Hemp is a great choice, as it is one of the most abundantly occurring crops in nature and makes super-strong fabric. Check out our Hemp Star Dog Collar and Leash set that was seen on the CBS Early Show, or the popular Eco Nap Recycled Fleece Dog Mat, made from 85% recycled plastic soda bottles! Our sustainable product assortment doesn't stop there, with many more toys and beds that are made from recyclable fibers, or made to be recycled.
Choose natural pet care and cleaning products. We carry quite a few grooming products that are all natural and free of harsh chemicals, such as Richard's Organics Deodorant Dog Shampoo and Petkin's Eco Bamboo Pet Wipes and Eye Wipes, all gentle on your pet and the planet. Steer clear of those brands that produce chemical laced grooming products.
Make sure your pet always wears a tag. Losing a pet can be trying both emotionally and environmentally. Printing posters and driving around town in search of your missing four-legged friend has an environmental impact that could be avoided if you were alerted quickly that they were found. Whether you choose an electronic ID chip or a hang tag, the important thing is that your contact information is easily accessible. Our large Engravable Pet Tag assortment can be found at Muttropolis.com,
and includes Chrome Pet Tags in a variety of shapes, Stainless Steel Pet Tags with different image and color options, and Decorate Metal Pet Tags. There is a style and size suitable for every pet!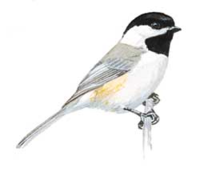 Protect native wildlife. Believe it or not, domestic cats are one of the biggest bird predators. In fact, many neighborhoods require owners to attach a bell to their cat's collar so that birds are less likely to fall victim. Unlike wild predators, house cats tend to be well taken care of and in great shape, making them ready to pounce at the chance to hunt. If you have an outdoor cat, consider a bell or keeping them in an enclosure.
Use birth control. Many of you probably haven't thought of spaying and neutering as an eco-conscious decision, but the overpopulation of pets is a big problem and has a significant effect on the environment. Dogs and cats are carnivores and it takes a lot of land to provide them food. It makes you think differently about an accidental litter, doesn't it? An added bonus, spaying and neutering can lead to longer, healthier lives by lessening and/or eliminating the possibility of certain cancers and disease.
Adopt from a shelter. If you're in the market for a four-legged addition to your family, we urge you to consider adoption. Instead of diving into the adoption topic in this post, please head over to our adoption post where you can learn more about adoptions and our point of view on the matter.
Now is as good a time as ever to start reducing your pet's carbon pawprints! Visit us online or in one of our three Southern California store locations to shop our eco-friendly collection and learn more about planet friendly pet practices.