Tears, "aww" moments and laughter filled our hearts these last few weeks after reading some great pet-related stories. Check out a handful of our favorites below! Have any pet-related stories you'd like to share with us? Post the stories on our Facebook page! Quadruple Amputee Dog Receives Life-Changing Prosthetics This story went viral – and we know why! Brutus, an adorable Rottie, was left outside by a breeder when he was a puppy, causing frostbite on his paws. Because of the frostbite, he had to get his paws removed. After this pup became a quadruple amputee, Laura Aquilina rescued him from his breeder and got him fitted for prosthetics. Now, 2-year old Brutus is able to do anything he wants, thanks to these prosthetics. Bring us the tissues!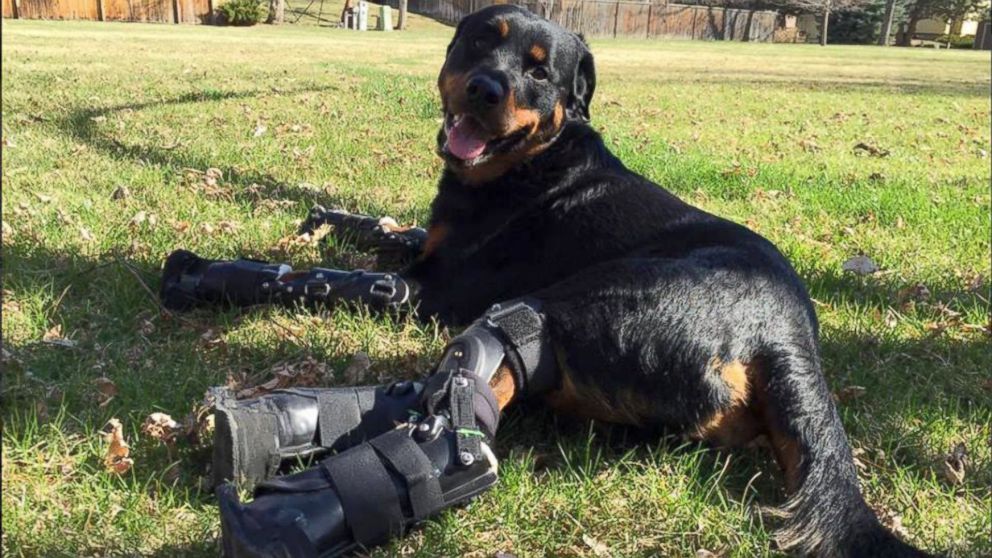 Doesn't Brutus look so happy?!
Abandoned Kitten and Puppy Become Best Friends Despite All Odds
Who says cats and dogs can't get along?! Chip, a five week old Chihuahua puppy, and Adele, a four week old kitten, found themselves at a no-kill shelter in Texas, Operation Kindness. The two were paired together at the shelter in March and became friends instantly. We're pretty much obsessed with these two best buds and we hope that they get homes soon (or maybe even a home together!)! These are a few of our favorite pics of this dynamic duo.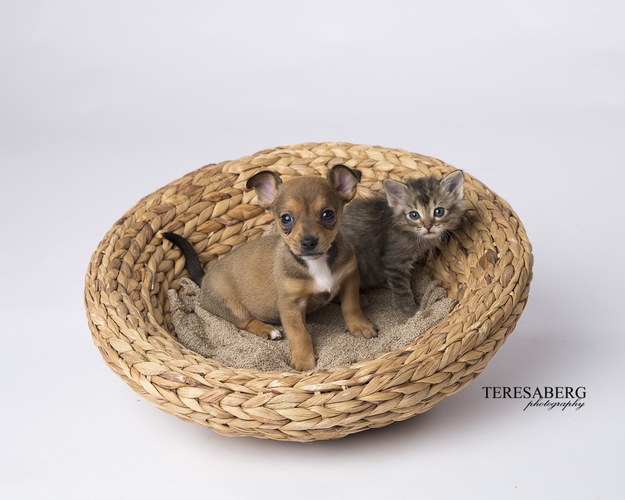 Modeling is definitely their calling.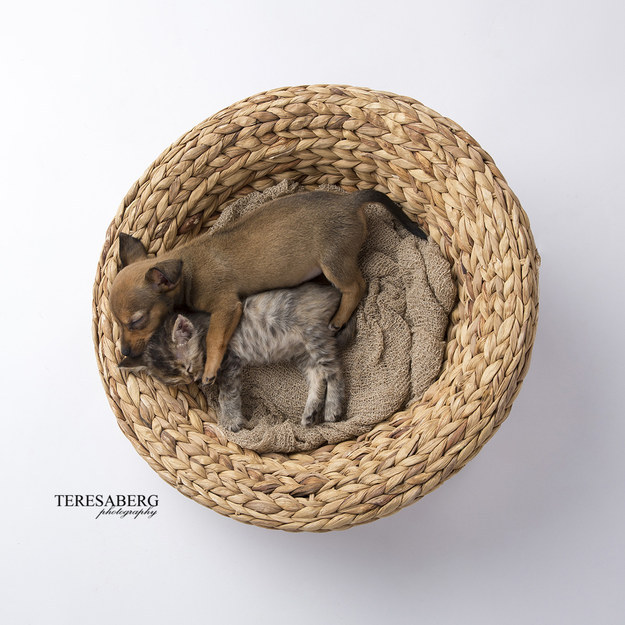 AWWWW!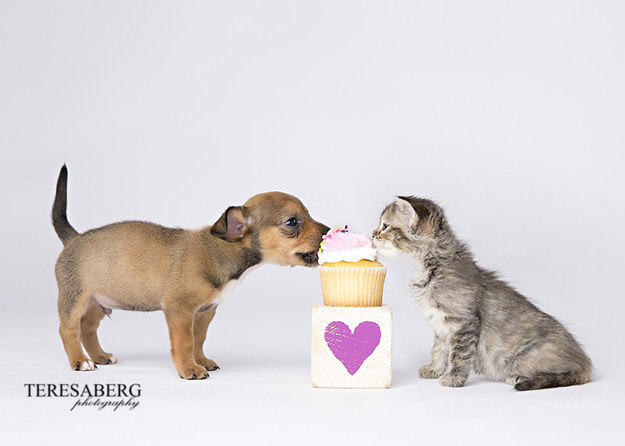 Okay - this is the cutest thing!!!
Why Doesn't Anybody Want Me? Heart-Melting Photo Leads to Shelter Dog's Adoption
Whether some believe it or not, social media can get the ball rolling – in Chester's, the older (believed to be 7-9) pit bull or pitty mix, case, it gave him a home. Chester had been in the caring hands of a New York animal shelter for 5 years, and had been overlooked too many times that the shelter wanted to do something more about it. Joining forces with an animal shelter promoter, the shelter posted a picture of Chester on Facebook with the accompanying message: "Why doesn't anybody want me? I've been waiting for 5 years. Everyone at the shelter tells me what a good boy I am. So why has no one adopted me? I promise to be good and love my new family. Please, maybe you are my new family. I sit and wait for you to come." Soon after the picture had been posted, it went crazy viral and caught Dana Dor's eye, who then took her family to the shelter to meet Chester. The Dor family fell in love in with Chester in an instant and now he is living in a happy home. Moral of the story? Adopt, don't shop!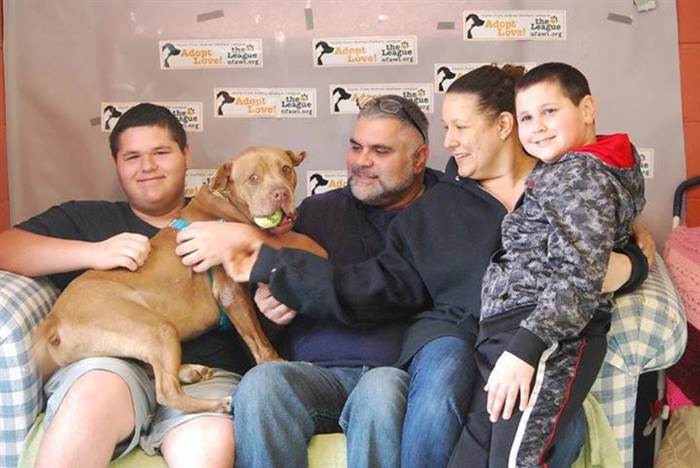 Chester and his new, loving family
Golden Retriever Caught Not Being Able to Catch
Oh Fritz, we feel for ya. This adorably awesome Golden Retriever is having some serious issues trying to catch any food that gets thrown at him! We feel your pain Fritz – pretty sure it would be hard for any human to catch food that was thrown at us, too! Oh wait –
Buzzfeed
did that! Check out the clip for yourself below to see Fritz's laughable problems. [embed]https://youtu.be/6w2UxDdhZPk[/embed]
'PooPrints' DNA Test Traces Illicit Droppings Back to Owner
People that refuse to pick up their dogs' feces, beware – you may get caught AND be fined! Here's the deal: bigger cities in the US are encouraging people to enroll their pups in a DNA-testing program that will be able to determine who refused to pick up their dog's poop. This test includes "an inner cheek swab administered to a tenant's dog after he moves into the building. The dog receives a number, which is added to a database. When the property managers spot rogue poops littering the area around the building, they can easily send a sample of the poop to a lab, where the culprit is identified in anywhere from 10 to 14 days." What happens to the "poop"-ertrators? A fine that could cost you $100+. Moral of this story? Clean up your dog's poop!!!