MUTTROPOLIS DESIGNER SPOTLIGHT: Molly Mutt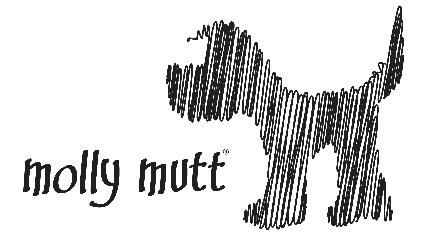 Beginning with our first store over 10 years ago, our goal has been to find the most unique and stylish pet products out there. We enjoy high quality and high design for ourselves, so why can't our pets?! A few years ago, we discovered Molly Mutt, an eco-friendly and anything but ordinary dog bedding company.
Located in Northern California, Molly Mutt uses fun, eccentric fabrics to create dog bed duvet covers,
dog crate covers
+ more. Molly's duvet covers are the perfect way to recycle an old dog bed or make your own. How do you make your own? It's easy – stuff the sack with old blankets, pillows, towels, anything you have lying around, zip it up and throw a cover on! Not only is this eco-friendly, but because she has so many different covers to choose from, you can switch it up whenever you want! Whether it be an outdoor cover for sleeping outside in the cooler months or a fashionable cover to spice up your living room décor, Molly has it. Another added bonus? These covers are machine washable, making cleaning a breeze!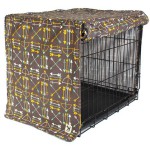 As if a duvet cover wasn't enough, Molly also has coordinating
crate covers
for those pups that are still in crates. Crate covers are perfect if you want to give your pup some privacy, as they roll down, or if you want to add a touch of style to a basic wire crate. We love Molly Mutt and can't wait to see what they have for us in the future! To check out all of Molly Mutt's fun items, check out our
website
.
.