MUTT'S HAPPENING: Take Your Dog to Work Day!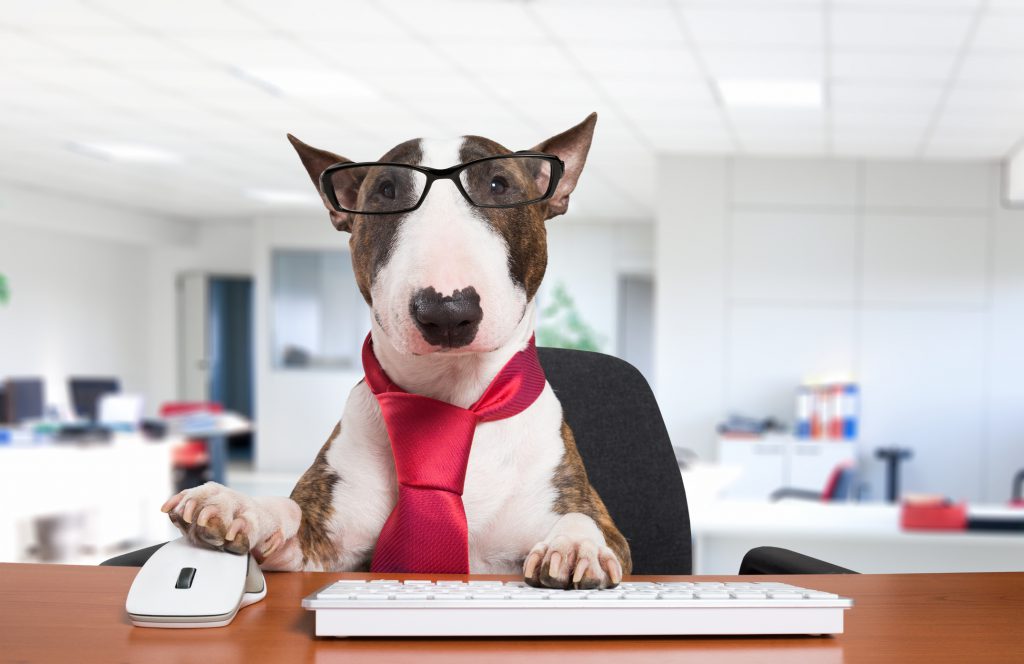 Take Your Dog to Work Day is just a few days away on Friday, June 23
rd
– are you ready?! Taking your four-legged best friend to work may be one of the best things ever, but you need to make sure you are prepared. Here are some ideas on how to keep your pooch happy while they're at the office:
Bring familiar items to the office with you. When bringing your dog to work, bring Bowser's favorite bed or blanket. Not only will this give your pooch a comfy place to rest while you work, but the familiar scent will help calm Bowser down in an unfamiliar place.
Keep them preoccupied. Whether it be a long-lasting chew or a toy, having something your dog can preoccupy themselves with while you're working is key. The dogs at Mutt HQ LOVE the Earth Animal Dog Chews, as they are not only long-lasting, but they are packed with flavor!
Make sure they are nice and clean! A clean dog is a happy dog, and your co-workers will be happy to love on a clean dog, too! Treat your pup to a bath or give them a fresh scent with some Buddy Splash deodorizer so they are ready to take on their big office debut.
Treat yourself to our Yappy Hour when the day is over! Stop by our Solana Beach store on Friday, June 23rd from 4-6PM for a special Take Your Dog to Work Day Yappy Hour! Sydnee's Grooming will be on site offering grooming services, we'll have refreshments for both you and your dog, and our friends at Helen Woodward will be accepting food donations! You won't want to miss this fun event full of playing and socialization!