MUTT'S HAPPENING: Happy Hanukkah!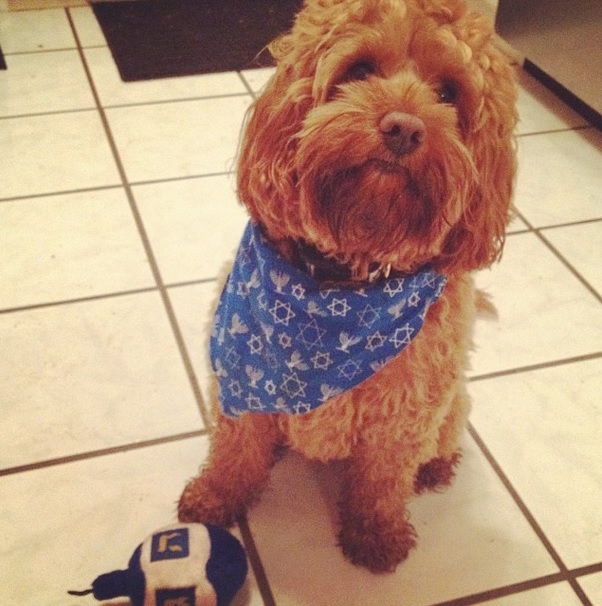 The big night is tonight – from tonight to the night of Wednesday, December 24
th
, the Festival of Lights will be celebrated. Lights will be lit, dreidels will be played with and latkes will be eaten. On behalf of all of us at Muttropolis, we want to wish you all a happy and joyous Hanukkah. Don't forget to check out our
Chewish Collection
to get in the Hanukkah spirit! PS: We're pretty obsessed with this
Buzzfeed article
on dogs that are ready for Hanukkah. Our favorite is featured above!