Keep your Pet Safe + Happy this Holiday Season!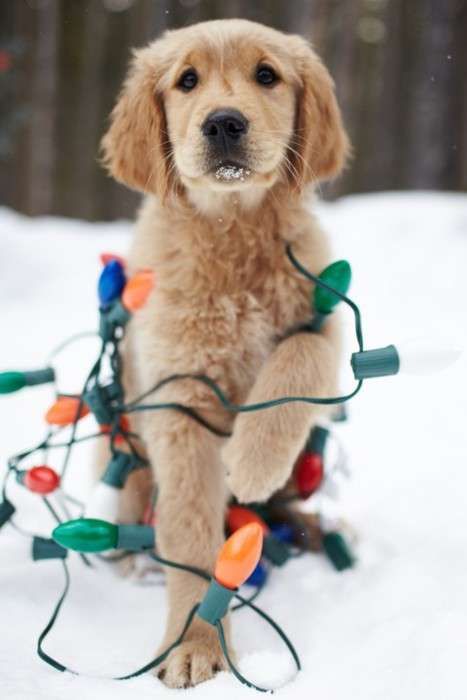 We're the first to say that the Holidays are the best time of year, but with all the fun to be had, it's extremely important to stay safe – especially when it comes to keeping your pups out of harm's way! Here are some helpful tips on how to keep your furry friends safe during the holidays!
Keep your decorations pet friendly. When decorating your tree, keep the special ornaments at the tip top of the Christmas tree and hang wooden, metal or resin-cast ornaments on the lower branches in case your pup is a curious one. Whatever you do, do NOT let your pet near any electrical cords – playing or chewing these cords could cause injury or even electrocution. To prevent this, hide the cords by routing them through a PVC pipe.
Don't let Bowser near the holiday plants! Poinsettias, mistletoe and holly are all poisonous – if your pup accidentally eats any of these plants, there's a chance they'll experience vomiting, diarrhea or other serious health problems. Instead of having them nibble on plants, give them a nice, yummy treat to nibble on instead – it's safer and much more delicious!
Brrr! Keep your pup warm! The Holidays are a chilly time – even with the heaviest coats, cold weather is a serious risk to pups of all sizes. When it's really cold out, only take your pup out for short periods of time and keep them nice and warm when outside.
We know it's tempting, but don't give your furry friend any Holiday leftovers! Your mom's holiday ham may have been amazing, but don't share it with your pup – there's a chance they could choke or get sick. Spoil them with delicious treats instead!
Now that we've hooked you up with some helpful tips, it's time to celebrate the holidays! Happy Holidays from all of us to you!