5 Benefits of Adopting a Shelter Dog | Muttropolis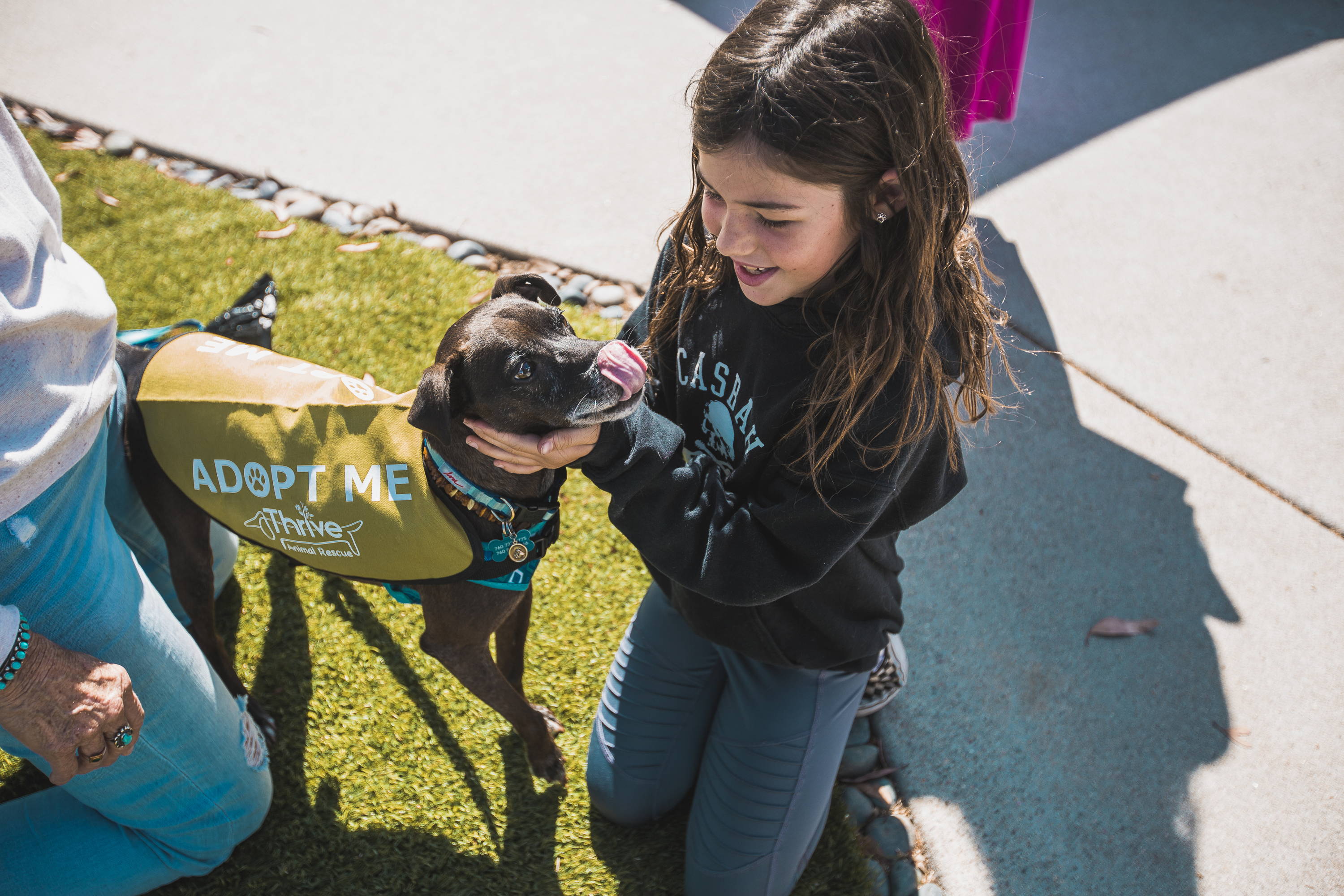 Everyone knows Halloween is in October, but did you know that October is also
Adopt a Shelter Dog Month?
Each year, 3-4 million dogs and 3.5 million cats enter shelters. We love all animals but are definitely advocates of adoption to help reduce these staggering numbers. In doing so, we hold adoption events at our stores almost every weekend and just love seeing sweet rescue animals find their forever homes.
There are so many reasons why adopting a dog can be beneficial to you and your family. Here are 5 benefits of adopting a shelter dog worth highlighting:
Dogs are amazing companions. The title "Man's Best Friend" is not a misnomer – dogs are amazing additions to the family and are great friends to children and adults alike. Dogs teach children love and responsibility, and they can reduce stress levels and comfort adults.
Save a life and save money. Many shelters vaccinate and neuter each pet that comes into their care, so it will save you time and effort. Shelter dogs are usually up to date on their shots and have had experience in socializing with other dogs, too!
Variety is the name of the game. Some people don't know this, but you can find dogs of all ages and breeds in shelters (this includes puppies and purebreds!). If you have a specific breed or age of a dog you're interested in, a shelter will most likely have it.
A dog will completely change your household (in a good way!). While you're keeping the unwanted pet population down and not supporting puppy mills, you'll gain a lovable presence in your home that you never would've expected.
You are saving a life. Lots of dogs in shelters have been rescued from unfortunate circumstances such as neglect and abuse. Shelters often get overcrowded even with staff members working tirelessly. Adopting a pup will give them a second chance at the life they deserve.
And what's more, adopting from an event at Muttropolis has an extra perk – you become part of our Forever Mutt Pack! The Forever Mutt Pack Program offers adopted families a way to become a part of the Muttropolis family. Each family that adopts through our events will receive a goody bag filled with food samples, 20% off a collar, free tag (to be engraved in-store) and a Forever Mutt Pack Membership card, allowing them 10% off storewide* for the life of their adopted dog.
We hope that you can share these 5 benefits of adopting a shelter dog with anyone interested in getting a dog, and happy Adopt a Shelter Dog Month!
Written by
Christine Castellani