Halloween Tips for your Pup!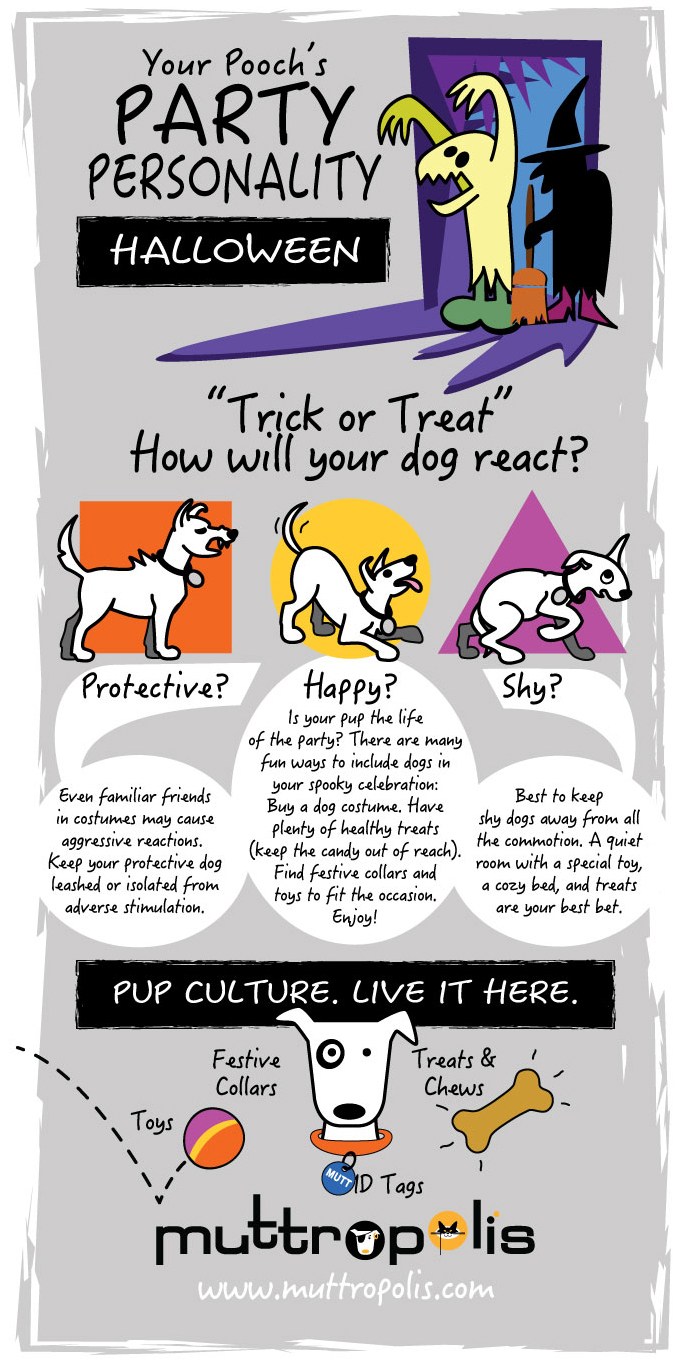 Halloween is a fun holiday for the whole family, including the pups! While getting everything prepared for the spookiest holiday of the year, we thought we'd help you in the pet department by sharing a few Mutt Tips!
Is your pup protective of the family?
Dogs are über protective of their family, but when it comes to Halloween activities, protection goes to the next level (you have to remember, dogs can't tell the difference between a costume and a family friend!). If you're planning on bringing your pup with you to Halloween activities, we highly recommend having them on a
leash
. If you think your pup will be too protective, then let them hang out at home while you're out.
Have a pup that loves people?
Bring them along for the ride! You can even take it up a notch and dress them up in a sweet
costume
! The most important part of bringing your pup with you (besides the costume)? Don't let them eat candy! Instead of having your pup gnaw on Halloween candy that can make them really sick (resulting in you having to clean their mess later or worse), have some
healthy treats
on hand to hand to Bowser while the kids are getting their candy. It will make trick-or-treating fun for everyone!
Have a shy guy?
You don't want to put your pup in a situation that makes them freak out. Give your dog the night off and let them hang out at the house while you're out and about. All they'll need is their
bed
, a fun
toy
and (obviously) some treats and they won't even know you're gone!
Bonus Tip:
If you're taking your pup with you, make sure they have an
ID tag
on their collar. It's pretty unlikely, but there is a chance that your pup can run away because they're frightened (if you had no clue why there were zombies or ghosts walking near you, wouldn't you be a little frightened too?). By having an ID on their collar, you're giving the finder of your pup a way to contact you so you can save your dog from being even more scared! We hope we've given you a little advice on what to do with your pup during the Halloween festivities. Have a fun and safe Halloween! :)