An Innovative Way to Keep Coyotes Out
Does the threat of your pet encountering coyotes keep you up at night? For pet owners down here in Southern California, it's an alarming reality, and it's all too often that we hear about pets getting taken by coyotes. Being animal lovers ourselves, we've found it hard to find a humane way to discourage these ruthless hunters from hurting our furry family members, until now. We recently came across a solution that is not only humane but also effective, called Coyote Rollers.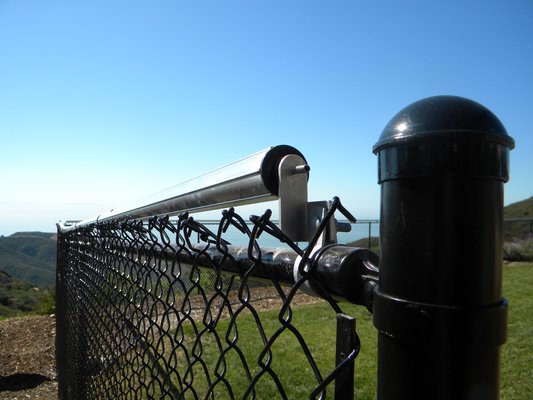 Coyote Rollers are a patented ribbed roller that mounts to the top of a fence. The idea is that when a coyote tries to leap over to attack your pet, they have to grab hold of the top of the fence to pull their body over, but with Coyote Rollers installed they're unable to latch on. Instead, their paws or legs slip on the roller and they're forced to fall off. The series of images below demonstrate this.
Roll Guard Incorporated, the manufacturer of Coyote Rollers, says that hundreds of these systems have been installed in homes and businesses across the United States. Not only are people choosing Coyote Rollers to protect their pets, they are also used to keep animals in yards and kennels, protect livestock, protect chicken coops, and to prevent birds from landing on the edges of signs, or other areas they shouldn't be landing. The versatility of Coyote Rollers is providing a solution for many needs.
Coyote Rollers are manufactured in the USA. Constructed of aluminum tubing, UV resistant polymeric materials, and stainless steel components, they are made to withstand the elements for a lifetime. Our friends at Coyote Rollers are offering our customers a 5% discount. To take advantage of this discount, and to learn more about Coyote Rollers, visit their website where you'll find additional product information, pictures, videos, dealer information and more. Enter code muttropolis5 at checkout for your 5% savings.
Since we have not used Coyote Rollers we cannot speak to their effectiveness, but we think the company has a great mission and their product is very innovative. If you are looking for a solution to keep coyotes out, we always recommend some further research to find the right fit for your yard.